dLauncher 2.71
dLauncher is a simple, easy to use program launcher
| | |
| --- | --- |
| Lizenz: | Freeware |
| OS: | Windows 98/XP/ |
| Dateigröße: | 902K |
| Entwickler: | de Software |
| Preis: | $0.00 |
dLauncher is a simple, easy to use program launcher. A good alternative to the Windows Start Menu. Friendly and intuitive. It provides quick access to your favorite programs, shortcuts, folders, documents and websites. You can create program groups, customize the list of items to include, set several item attributes. dLauncher allows you to launch your favorite programs using a simple menu from the system tray, panel and shortcuts.
Tags

launchbar quick launch launcher dlauncher quic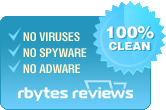 Latest User Reviews
Write a dLauncher Review
dLauncher related software
xLauncher 2.62
Desktop utility that provides an alternative method of launching applications
DE Launcher 2.1
DE Launcher is a desktop utility that provides an alternative method of launching your favorite applications, documents and URLs and starting common Windows tasks. It's easier to use than Windows Start menu, and neater than having large numbers of desktop shortcuts. Now you can launch your favorite tasks/programs using DE Launcher's toolbar, a system tray menu, a floating window or with keyboard hotkeys.
DE Launcher 2.2
Desktop utility that provides an alternative method of launching applications
DeskLauncher 2.71
DeskLauncher lets you launch applications using toolbar and tray menu